Not Available - Sorry

AquaBlock Earplugs
2 Pair - Purple
Mack's AquaBlock pre-molded flanged earplugs are constructed of silicone and designed for super soft, super comfortable, waterproof protection.
Unique Flex Stem and triple flange design allow for a more customized fit, which increases sealing ability and improves wearer comfort
Pre-molded silicone will not deteriorate like similar earplugs made of plastic
Helps prevent swimmer's ear and surfer's ear
Washable and reusable for extended wear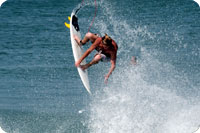 5 stars

4 stars

3 stars

2 stars

1 stars
No reviews so far. Be the first to review this product.
Leave a comment
custom content goes here